The Cave Sessions Back Story…

On the north coast of Ireland where I live you'll find some epic, beautiful scenery. However, hidden under this rugged landscape are some dark and forgotten sea caves which are rarely visited.
The Cave Sessions started out as an idea to find a cave with great acoustics, take a guitar and do a simple recording of some new songs.
In the process we ended up rediscovering songs that were written in a cave by a musician around 3000 years ago in the Middle East. At the time he was on the run, being hounded by his powerful but insecure father-in-law because of some political shenanigans. You can read the story here.
He hid in caves and wrote songs from his experiences.
Songs of honest pain and desperation, songs of hope, prayer songs fueled by a vision beyond intimidation and fear.
Those songs have been handed down to this day. We don't have the original music but we do have his lyrics; words which have comforted and inspired generations ever since.
This project is about taking his words and creating songs and music inspired by them, then performing them… in a cave!
The Cave Sessions Vol.1 is a collection of songs we (Joanne Hogg, Stu Reid and I) wrote based on Psalm 57 (the original cave session!).
What started life as a simple idea morphed into a full blown recording project. Effectively setting up a live recording studio in a dark and damp cave with an amazing team of musicians and an industrial generator for light and power!
We really hope you enjoy them.
Cheers – Andy Rogers
PS – If you want to grab The Cave Sessions without subscribing for the additional bonuses – no problem – they're waiting for you here!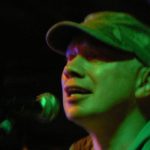 Musicians:
Andy Rogers – Vocals & Guitar
Joanne Hogg – Vocals & Guitar
Stu Reid – Drums & Guitar
Davy McCracken – Upright Bass
Gary Mills – Percussion
Gwyneth Reid – Cello
Colin Elliott – Violin & Viola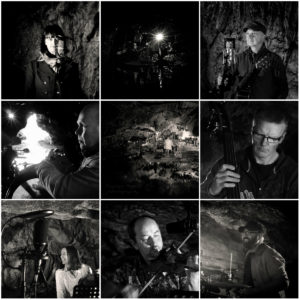 Produced, recorded and mixed by S2 Reid
In the cave and The Copperhouse
www.stuntdoublemusic.com
Assisted by David Glendinning
Additional tracks mastered by Mike Marsh of The Exchange
Songs inspired by the words of Psalm 57 and
written by Andy Rogers, Joanne Hogg & Stu Reid.
Overture & string arrangements by Stu Reid.
Thanks:
Marty Clarke & PHG for the mics; G7th Capos; Emerald Guitars; Paul McVeigh & Seamus McShane for the use of their land; Melvin Flores, Ramel Flores & Michael Kelly (video); Alistair Hamill (photos); Shirley Rogers (catering & all the other stuff we didn't think of beforehand!); Jenny Hamilton, Robbie Connor, Steve Hanna, Ashleigh Mairs.
This project has been made possible because of the generous support and patience of our KickStarter backers who helped fund this recording. They have been amazing patrons of the arts… if you're one of them – THANK YOU!
For additional bonus material & videos visit www.TheCaveSessions.com